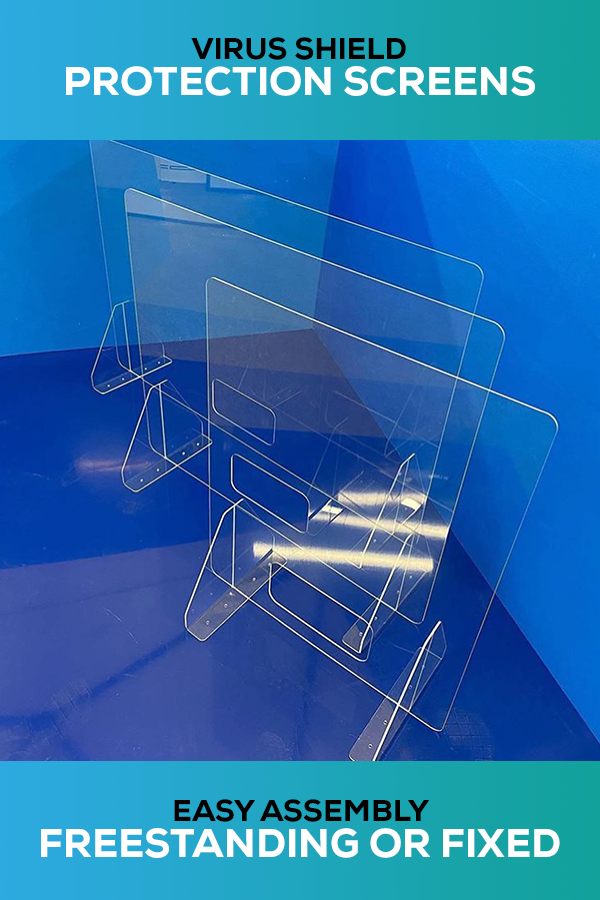 COVID 19 PROTECTION SCREENS AVAILABLE NOW!!!!
Protection guards made from high quality clear acrylic and produced at Northern Installers Ltd.
Protect your workforce and stay safe while preventing the spread of infection and disease with these easy to assemble and simple to install protection screens to form a barrier between your staff and customers. Our screens can be applied to a variety of situations – for example; but not limited to, desks, counters, receptions, canteens, tills and checkouts.
They are easy to assemble with no tools necessary. They come flat packed and simply slot together. The bases we supply have pre-drilled holes and high-bond tape which means they can be used for free standing or fixed to a workspace. They are easy to clean with warm, soapy water or anti-static cleaner. Screens can be supplied with or without cut out areas. We can supply all sizes which you request.
For more information, please call: 0191 447 1780 or email: sales@nihygieneservices.com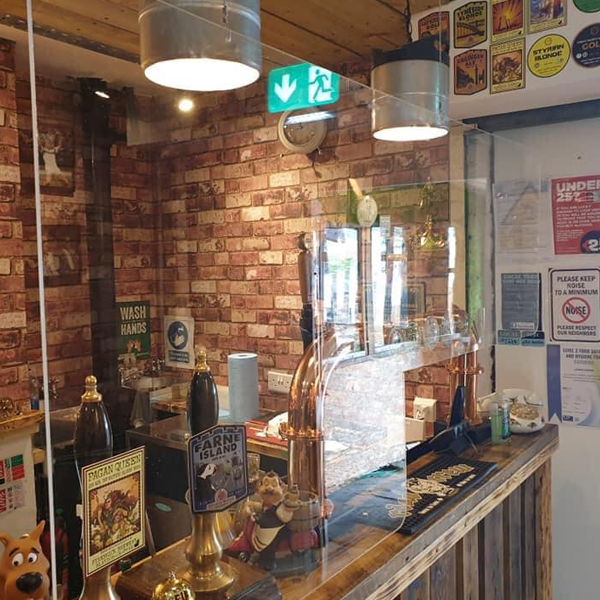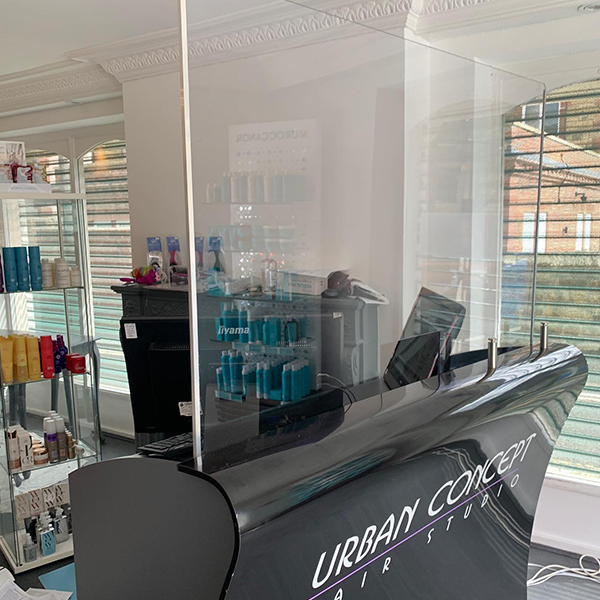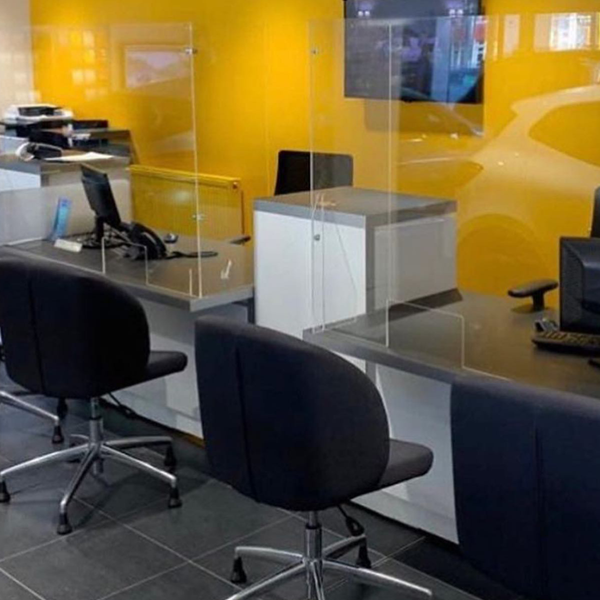 Expert Supply and Installation of High Quality Hygienic Wall & Ceiling PVC Cladding. 
All aspects of Flooring including LVT, Vinyl, Carpets, Laminate, Commercial Flooring and Safety Flooring.
Here at Northern Installers LTD, we are experts in Hygienic Wall and Ceiling PVC Cladding and safety flooring.
Hygienic Wall and Ceiling PVC Cladding is a durable cost effective, excellent alternative to having tiles as it is impact resistant, easy to clean, and grout free with an appealing finish. PVC Cladding can even make the walls and ceilings waterproof.
PVC Cladding is affordable and installation is quick. If needed other than for hygiene reasons you can use PVC Cladding to enhance the décor of any room. There are a number of different looks, finishes, and materials that you can choose from, allowing anyone to be able to find a design that works for them.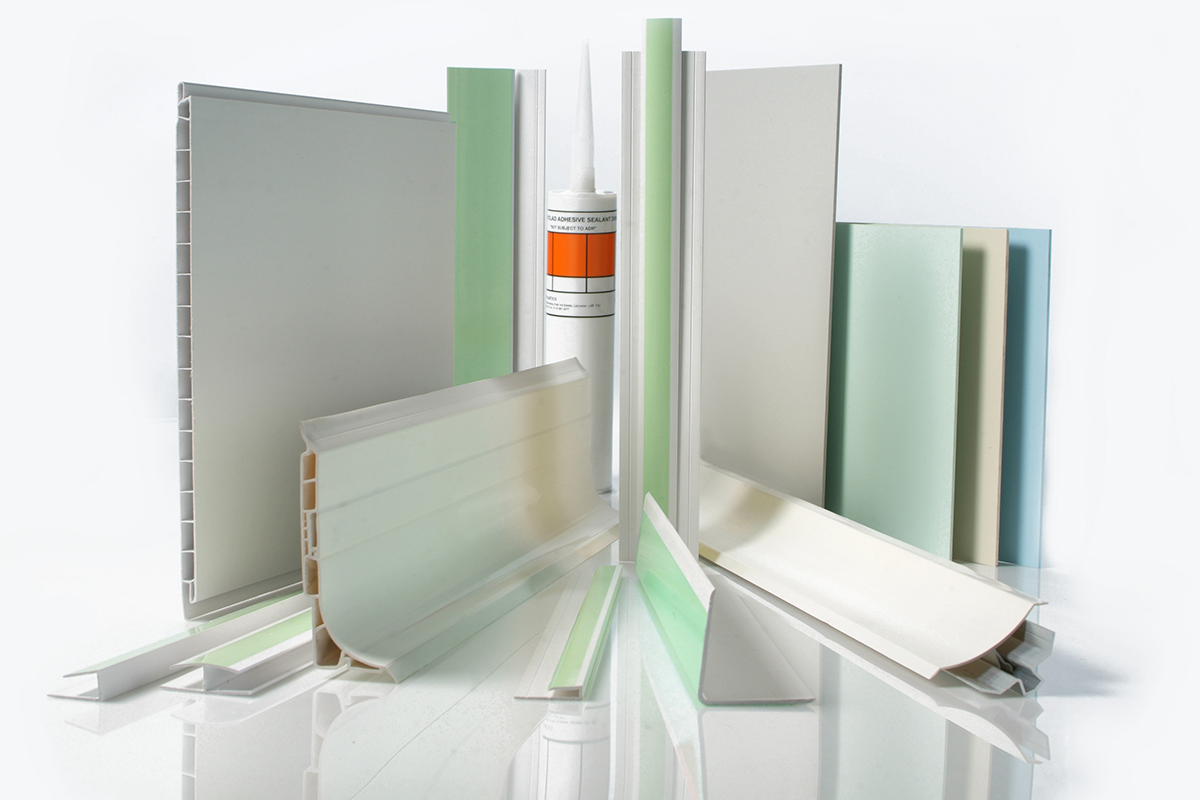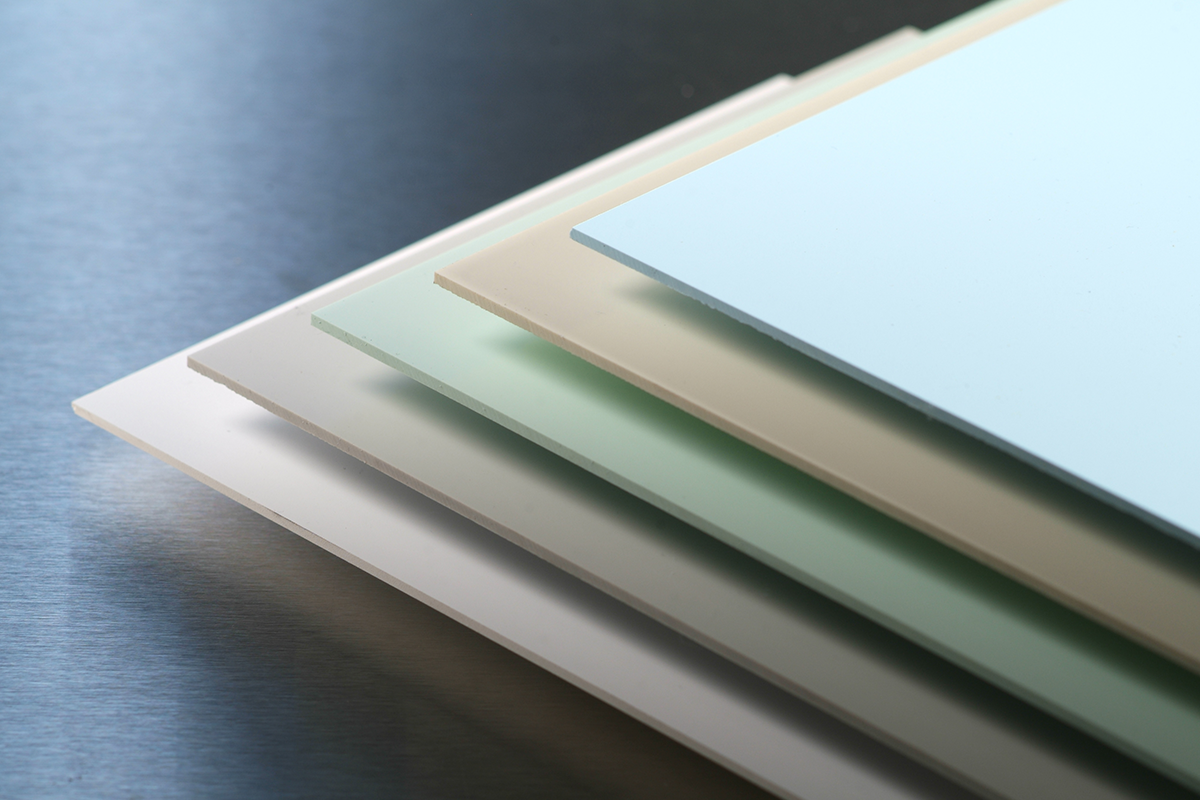 No need to re-paint…
PVC Cladding is also the up and coming replacement to paint. Interior walls need regular re-painting to look fresh and clean which is a reoccurring expense and hassle that many people would rather avoid.
Decorative wall cladding gives an affordable way to create a distinctive look for any business or property which is easy to maintain and can be used for large or small areas.
Expert Supply
& Installation
Free Site Visit
& Quotations
"Excellent, extremely reliable and professional approach on site. Would not hesitate to highly recommend the skilled teams at Northern Installers."
"I have always found Northern Installers to offer an excellent service in all aspects of project work. From initial accurate site surveys, a speedy response when quoting and an excellent on site presence. Always demonstrating a helpful 'can do' approach, and importantly an excellent overall finished look to our project work"
Here at Northern installers LTD, we work to the highest standards and with ultimate pride.
Your Satisfaction Is Our Goal.